COVID-19 News
As we navigate the ongoing pandemic, our primary concern continues to be the health and well-being of those we serve. To mitigate the spread of the virus, we continue to follow guidance from the Centers for Disease Control and Prevention, the Pennsylvania Department of Health and Department of Human Services, and the Centers for Medicare and Medicaid Services.
Our current coronavirus update as of 9/17/21 follows:
Luther Acres
Team members: 2 active cases
St. John's Herr Estate
No active cases
Spang Crest
Team members: 3 active cases
Residents: 1 active case in the Healthcare Center
Our Social Services teams regularly update responsible parties with individual communication regarding COVID-19 updates and restrictions. If you are a responsible party and have questions, please contact your loved one's assigned social worker at the following phone numbers:
Luther Acres, 717.626.1171
St. John's Herr Estate, 717.684.0678
Spang Crest, 717.274.1495
Please view visitation and closure information below.
---
Visitation Updates
We are taking every precaution when it comes to visitation to our campuses. We continue to remain vigilant in screening for COVID-19 and adjust our visitation policies when warranted. This visitation section will be updated often, so please check when considering visiting a resident.
If you are sick or think you might have COVID-19, stay home except to get medical care. Help protect other people in your home and community – and our residents.
Masks must be worn while on all Luthercare campuses.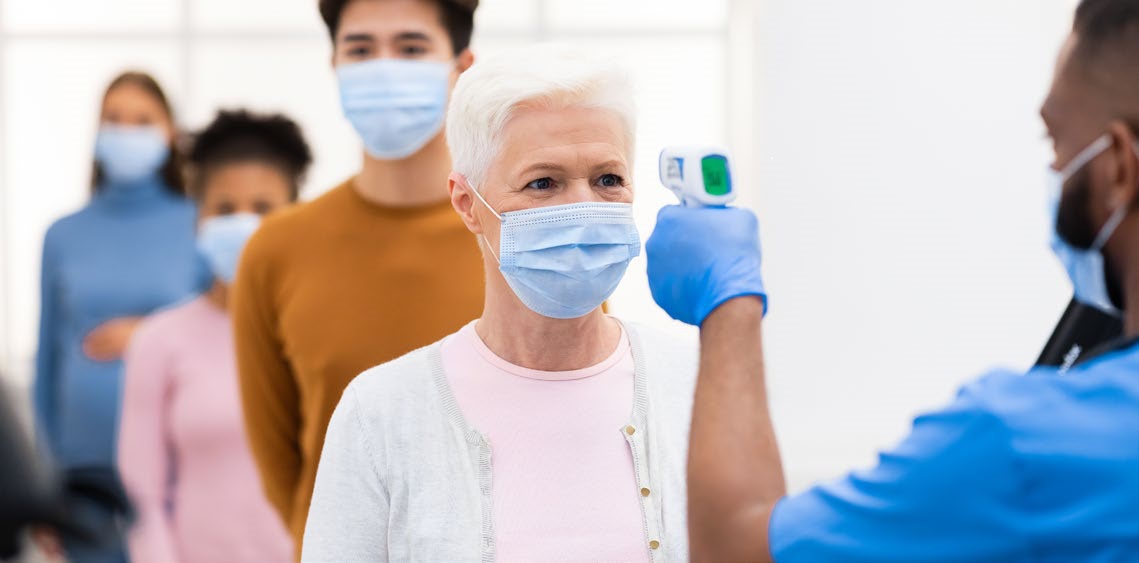 Our visitation guidelines (as of 9/17/2021) for our communities are:
Luther Acres: Visitation is open in the Skilled Nursing Healthcare Center. No more than two visitors are permitted at a time, and visitation may occur between the hours of 8:00 a.m. and 4:00 p.m. in resident rooms only (no common areas).
Visitation at other levels of living is open, and all visitors must be screened at the Muhlenberg Apartment Building or Healthcare Center.
St. John's Herr Estate: Due to increased case counts and substantial positivity rate in Lancaster County, Personal Care visitation hours have been modified. Visitors are welcomed between the hours of 8:00 a.m. and 4:00 p.m. daily, with only two visitors permitted at a time. In-room or outdoor visits are recommended, and visitation is not permitted in common areas. All visitors must be screened at the main apartment building entrance or Personal Care entrance.
Spang Crest: Visitation to all Healthcare Center floors is currently suspended. Compassionate care visits are permitted. Visitation to Personal Care remains open. All visitors must check in at our screening kiosk.
---
COVID-19 Pandemic Video –
The Effect of the Pandemic on Luther Acres Campus, Residents & Staff
As we moved forward in our journey through the pandemic, we felt it was important to share what we faced during the outbreak at Luther Acres Healthcare Center, the impact it has had, and where we go from here.
This video is dedicated to our Luthercare residents who went above and beyond in supporting our team members during the pandemic, and to the residents who have passed during this time. And, to our frontline team, our healthcare heroes who have selflessly served our residents during the coronavirus pandemic.
---
Team Member Vaccination Mandate
Out of the utmost concern for those we serve and with the Food and Drug Administration's recent approval of the Pfizer COVID-19 vaccine, Luthercare is requiring all team members at its senior living communities and child care centers to be vaccinated or receive the first dose by September 15, 2021. Click to read more.
Additionally, on September 14, 2021, Luthercare and seven other senior living communities in the Lancaster area shared their plan to support mandatory COVID-19 vaccination for all their employees. Click to read more.