Welcome to Spang Crest
Offering Rehab-to-Home, Memory Support Personal Care and Skilled Nursing
At Spang Crest, residents enjoy the benefits of quality care, complemented by thoughtfully planned resident-centered services, support and programs that bring joy and fulfillment to each day. From stimulating special events to the chance to revisit an old hobby or the opportunity to meet new people and socialize, our activities and wellness programs are personalized to meet the needs, interests and abilities of our residents.
Located in the historic city of Lebanon, Spang Crest residents fulfill their potential and thrive in our warm, family-like setting that keeps them connected to the people they value most.
Offering Skilled Nursing Care, Rehabilitation and Memory Support Personal Care, Spang Crest is the perfect blend of care, compassion and health services. Strongly rooted in the Lutheran commitment to serve, our idea of care is completely centered on our residents.
Most importantly, we join with our residents' friends and family to ensure that everyone who makes Spang Crest their home feels the difference in our close-knit community. After all, home is a place where people care about you. That's what sets our community and programs apart!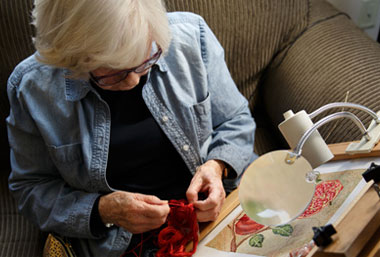 Memory Support Personal Care
The Spang Crest Memory Center offers a comfortable, supportive and secure environment that promotes independence and well-being. For those with early-stage memory loss, we offer advanced memory support practices, exceptional staffs with special training in memory support and compassionate services designed to engage and stimulate residents. We can support residents and their families as they move through the various stages of memory loss. >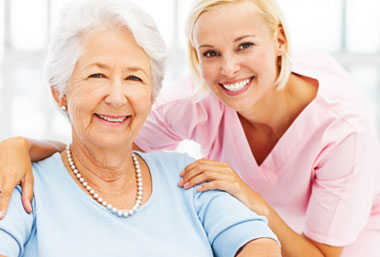 Skilled Nursing Care
Long-term care at our Healthcare Center means families can find comfort in knowing their loved ones have access to a skilled and dedicated staff that is ready to provide around-the-clock care. Our goal is to help residents live life to their fullest potential and to help them embrace what matters most, all while ensuring their needs are met. >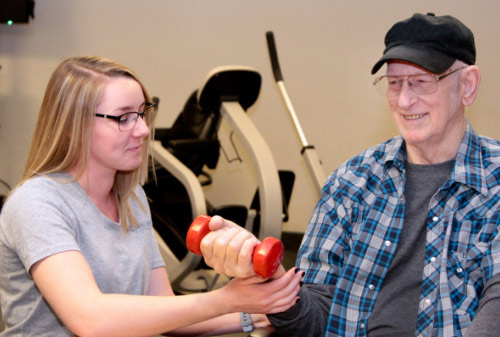 Rehab to Home
Our specialized Short-Term Rehabilitation program accelerates recoveries and eases transitions back to home. We provide post-surgery orthopedic care, pain management, stroke rehabilitation, wound care and fall management. Services include physical, occupational and speech therapy and more. Nursing staff, activity coordinators, therapists, dietitians and social workers all work together to help patients achieve their goals, helping them to resume regular activities. >
---
The Spang Crest Lifestyle
Spang Crest: Supportive, Compassionate Senior Care
Life at Spang Crest is enriching. Whether it's in our Personal Care Memory Center or in our Healthcare Center there's always something going on. From stimulating and engaging events, to the opportunity to renew an old hobby to simply meeting new people and socializing, our activities and wellness programs appeal to a wide range of interests and are designed to meet the needs and abilities of all our residents.
You'll find a warm, comfortable atmosphere throughout Spang Crest. Cheerful sun-filled common areas and landscaped exteriors offer places to interact with family, friends and fellow residents. At Spang Crest, residents feel at home in a loving, caring community that helps them define and discover their full potential.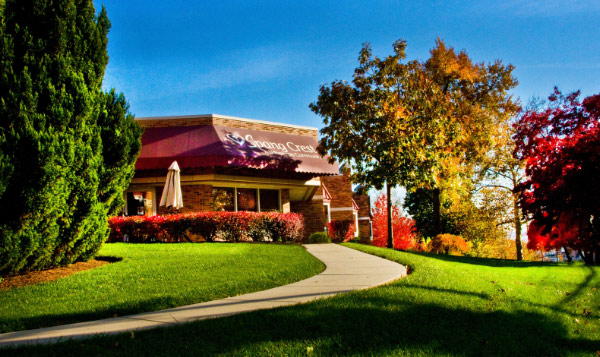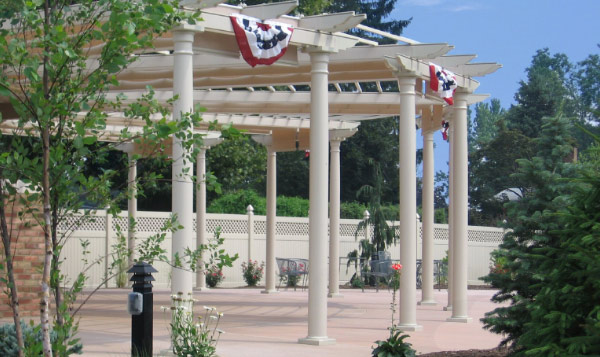 For Your Enjoyment
Diverse programs with physical, intellectual and spiritual elements
Cultural, social and recreational activities
Salon services for men and women
Gift shop
For Your Health and Well-Being
On-site chapel and chaplaincy services
Rehabilitation including physical, occupational and speech therapies
Diagnostic, laboratory and pharmacy services
Wellness programs
Memory Support Personal Care