A Luther Acres resident who served in World War II holds many memories of his days as a B-24 pilot, and was honored to share them recently with an organization looking to document his stories for future generations.
Donald "Don" Beck was a B-24 pilot in the United States Fifteenth Air Force during World War II as part of the 449th Bomb Group, otherwise known as the "Flying Horsemen." In his time, he flew 23 missions over Europe, and earned an Air Medal, Oak Leaf Cluster, and six Battle Stars for his efforts. After the war, Don remained in the Air Force Reserves for another 20 years, and continued to serve his community as a high school chemistry and physics teacher in both Downingtown and Quarryville. Both Don and his wife, Helene, have lived at Luther Acres for 21 years.
Earlier this month, Don sat down with members of the 449th Bomb Group Association, a national group dedicated to preserving the history and stories of 449th Bomb Group veterans. Three representatives from the group interviewed and recorded Don's story, which was supplemented by an impressive collection of Don's documents, photographs, and other memorabilia (see below). Don was even kind enough to donate a few items to the group for their archives!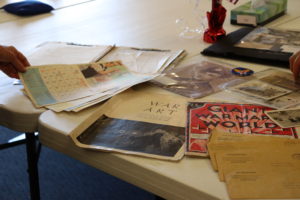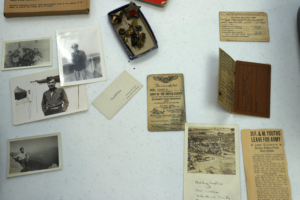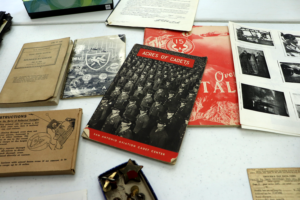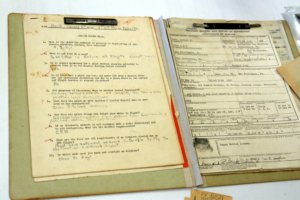 Lastly, the group presented Don with three lithographic prints to sign. The prints were of "Maximum Effort," an original oil painting by James Dietz, which depicts a 15th Air Force bomb group at the beginning of Operation Point Blank in February 1944. Don's signature added to several signatures from fellow 449th Bomb Group veterans, and more will be added as the 449th Bomb Group Association continues its tour of the country, meeting veterans like Don and collecting their shared history along the way.
Thank you, Donald Beck, for your service!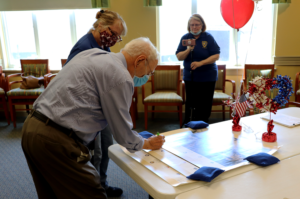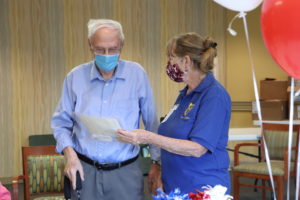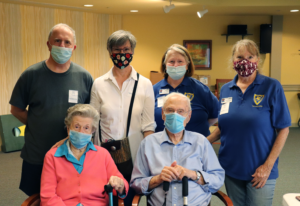 If you or someone you know has any photographs, documents, or stories about the 449th Bomb Group please contact the 449th Bomb Group Association by visiting their website at www.449th.com/contact/ or send an email to 449historian@gmail.com .