As we all continue to manage the stress and uncertainty tied to the pandemic, Luthercare wanted to take the time to recognize any tension, fear or other emotions we may be facing as individuals so team members can better enjoy life at home, at work or both. To do this, our organization hosted a Self-Awareness Week from April 19-23, 2021, in partnership with WellSpan Health.
Tips were shared during the week to team members through information sessions and events, reminding staff that there is no road map for what we are going through.
Throughout the week, as well as the following week, WellSpan Health offered its Employee Assistance Program (EAP) services to encourage team members to speak confidentially via phone or Zoom to someone about any concerns they may have. There was no cost for employees to utilize these services. A Zoom session was also held to support our managers and leaders, enabling them to gain helpful knowledge about their own self-awareness, discuss how to recognize signs of stress in others, and provide information and tips to share with their team. Lastly, team members were given various handouts in the form of journals and posters that included information about how to reflect on and manage stress.
To conclude Self Awareness Week, a raffle was held at each Luthercare senior living campus on Friday, April 23, for a neck massager give-away. Congratulations to the winners! They were: Portia Lindermuth, CNA at Spang Crest; Sandy Gray, Resident Care Aide at Luther Acres (Muhlenberg Building); Lisa Kofroth, CNA at Luther Acres (Healthcare Center); and Antoinette "Toni" DeGroat, Custodian, at St. John's Herr Estate. St. John's Herr Estate also ended the week with a picnic for team members, catered by Morrison Living.
Luthercare hopes our team members gained some insights and discovered useful tools during Self-Awareness Week!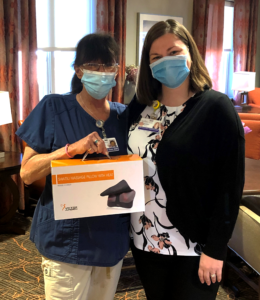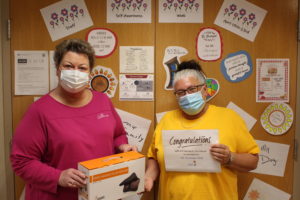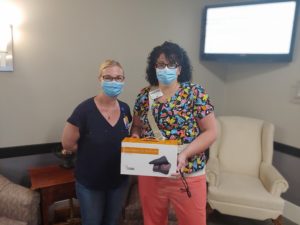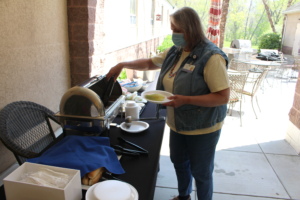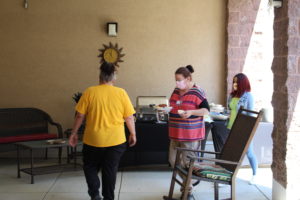 About Luthercare:
Founded in 1949, Luthercare, a social ministry organization affiliated with the Lower Susquehanna Synod of the Evangelical Lutheran Church in America and a member of Lutheran Services in America, is a leading provider of independent, personal care and skilled care residences in Lancaster and Lebanon counties. Luthercare operates Luther Acres, a Continuing Care Retirement Community in Lititz, Pa.; Spang Crest, a rehabilitation center, skilled nursing and memory support personal care community in Lebanon, Pa.; and St. John's Herr Estate, an independent living and personal care community in Columbia, Pa. Additionally, Luthercare operates PA Keystone Stars-accredited child care and early learning centers in Marietta, Reamstown and Annville. Luthercare, a pioneer in Child Care Programs, also offers a Mentoring Program, which aids home-based child care providers in Lebanon and Lancaster counties.