As Luthercare continues to navigate through our corporate pandemic response plan, we would like to provide an update to our residents, families, team members and friends. In addition, please be certain to read the message shared yesterday from Luthercare President and CEO Carl R. McAloose.
To date, we do not have any diagnosed or suspected cases of the coronavirus (COVID-19) at any of our communities. We are continuing to take careful measures to ensure the health and safety of our residents and team members and are following all current guidelines from the Centers for Disease Control and Prevention, the Pennsylvania Department of Health, and local health systems.
We continue to screen employees prior to each shift, and we are additionally now screening team members at the end of their shift. This includes completing a questionnaire and a temperature check. We are continually educating team members and residents on the importance of proper precautions and infection controls. Additionally, we have set up our non-essential staff to work from home at this time.
Dining continues to be restricted to in-room delivery or takeout, with a variety of options for residents to receive meals, snacks and other essentials. Our Dining Team has created a grocery care package that can be purchased for delivery to any independent living resident in need of grocery staples and includes items such as peanut butter, eggs, cereals, bread, milk and more.
Visitors continue to be restricted to all campuses, and we have posted signs at entrances to remind the public not to visit or use the communities for recreation. At St. John's Herr Estate and Luther Acres, team members are regularly contacting independent living residents in apartments and cottage homes to check in and offer assistance. If any residents need extra, individual support at this time, we can connect them with Your Neighborhood Connection, our in-home care provider. Your Neighborhood Connection staff undergo the same screening process as all Luthercare employees.
Also, please know that we have technology available to help residents and their loved ones connect virtually! If you need assistance, contact us, and our team members will work with you individually to make that happen.
As we continue to follow our pandemic response plan to address present and future needs, we ask you to follow CDC guidelines for protecting yourself. Please wash your hands often, limit close contact with others, and take proper precautions.
For the latest information regarding COVID-19, visit the Centers for Disease Control and Prevention at https://www.cdc.gov/coronavirus/2019-ncov/index.html and the Pennsylvania Department of Health at https://www.health.pa.gov/topics/disease/Pages/Coronavirus.aspx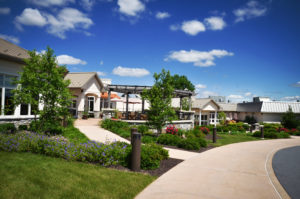 About Luthercare:
Founded in 1949, Luthercare, a social ministry organization affiliated with the Lower Susquehanna Synod of the Evangelical Lutheran Church in America and a member of Lutheran Services in America, is a leading provider of independent, personal care and skilled care residences in Lancaster and Lebanon counties. Luthercare operates Luther Acres, a Continuing Care Retirement Community in Lititz, Pa.; Spang Crest, a rehabilitation center, skilled nursing and memory support personal care community in Lebanon, Pa.; and St. John's Herr Estate, an independent living and personal care community in Columbia, Pa. Additionally, Luthercare operates four PA Keystone Stars-accredited child care and early learning centers in Lancaster, Marietta, Reamstown and Annville. Luthercare, a pioneer in Child Care Programs, also offers a Mentoring Program, which aids home-based child care providers in Lebanon and Lancaster counties.