To protect our residents and team members and to help prevent the spread of coronavirus (COVID-19), Luthercare has expanded its visitation guidelines at this time for our senior living communities. We are committed to being proactive, especially because the older adults we serve are at higher risk for complications.
Visitation guidelines are as follows:
• Absolutely no entrance if you have a fever, cough, sore throat, shortness of breath, or have been to a high risk country or location
• No entrance if in the last 14 days, you have had contact with someone with a confirmed diagnosis of COVID-19, or under investigation for COVID-19, or are ill with a respiratory illness, or have been on a cruise ship
• You will be required to complete a visitor questionnaire before being permitted to enter the campus.
• Wash your hands before and after entering our buildings and to use proper handwashing technique, including 20 seconds with heavy friction.
• Visitations should be limited to resident rooms and only one resident visit at a time
• No group gatherings with individuals from outside the organization
• No conferences and meetings that include participants from outside the organization
• No non-essential volunteers, with the exception of volunteers who reside on this campus
• All contractors who enter the building must adhere to the same restrictions as visitors (fever, cough, sore throat, shortness of breath, etc.)
• Deliveries to designated areas: All deliveries must check in with the Administration/Front Desk area for instruction
In addition to the above guidelines, there may be additional restrictions based on the Luthercare campus you are visiting. At this time, Lancaster and Lebanon counties are not impacted counties nor adjacent to an impacted county, but the situation is evolving and can change rapidly. We will update and revise our policy as needed.
We are continuing to monitor the situation and will provide updates as they become available. We are working closely with our medical directors and will follow the guidelines of the Centers for Disease Control and Prevention and the Pennsylvania Department of Health.
For more information, please visit https://www.cdc.gov/coronavirus/2019-ncov/index.html and https://www.health.pa.gov/topics/disease/Pages/Coronavirus.aspx.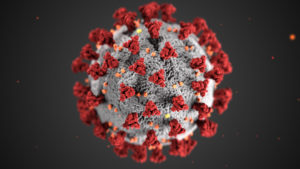 About Luthercare:
Founded in 1949, Luthercare, a social ministry organization affiliated with the Lower Susquehanna Synod of the Evangelical Lutheran Church in America and a member of Lutheran Services in America, is a leading provider of independent, personal care and skilled care residences in Lancaster and Lebanon counties. Luthercare operates Luther Acres, a Continuing Care Retirement Community in Lititz, Pa.; Spang Crest, a rehabilitation center, skilled nursing and memory support personal care community in Lebanon, Pa.; and St. John's Herr Estate, an independent living and personal care community in Columbia, Pa. Additionally, Luthercare operates four PA Keystone Stars-accredited child care and early learning centers in Lancaster, Marietta, Reamstown and Annville. Luthercare, a pioneer in Child Care Programs, also offers a Mentoring Program, which aids home-based child care providers in Lebanon and Lancaster counties.