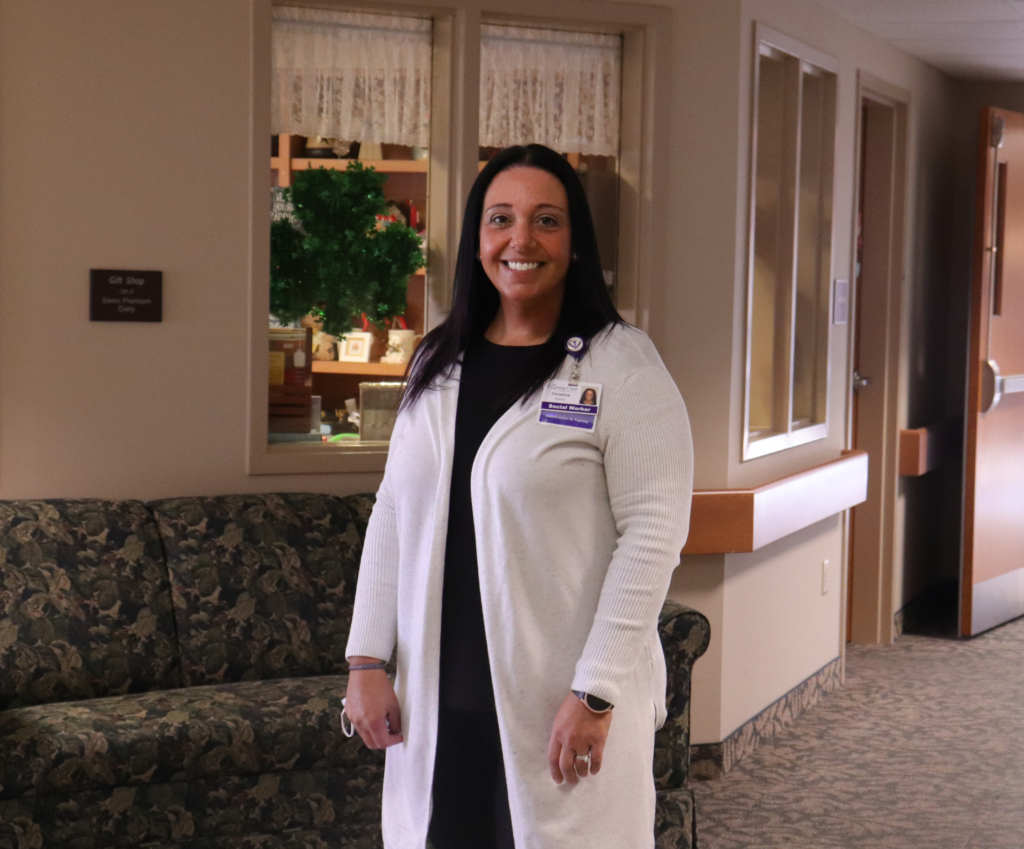 Christine Pearsall was originally drawn to social service work after volunteering at Camp A.N.C.H.O.R., a year-round program in Long Island, NY, that serves thousands of children and adults with special needs. After obtaining a master's degree in social work, she started her career in long-term care, where she has remained for 18 years. Christine's passion for helping people, plus skills cultivated through years of experience, now serve Spang Crest—A Luthercare community, where she has worked as a short-term rehabilitation social worker for over 6 years.
In her role, Christine acts as a primary link to connect residents with the services we provide in our senior living communities. From arrival to departure, Christine ensures that residents and their families are informed of community procedures and available support programs. The end results vary per person, but Christine's efforts are always focused on getting people connected to what they need to reach their goals: "We go into this profession to help people," she said.
Everything starts during the admission process when Christine and other members of our team create an individualized care plan for the resident. From there, she communicates the care plan and helps connect the resident with services that will help them maintain a high level of functioning and quality of life. This can include giving notices on insurance coverage and benefits, assisting with procuring equipment, familiarizing the resident with the community, and providing referrals for specialized services. Once residents are ready to return home, Christine is available to help set up follow-up care appointments, connect them to home health services if needed, and make follow-up calls to check-in on their progress. Throughout the process Christine gets to connect with residents and families. "It's super rewarding. You can form relationships with the people that are here long–term with their families. For short–term individuals, I get to witness their success in the rehabilitation process."
In the future, Christine is looking to take on more complex work as she pursues a Nursing Home Administrator (NHA) license. The requirements for the license include a 120-hour course with an additional 800 required hours of training to provide Christine with the knowledge and skills to oversee the daily operations of a long-term care facility. This has been a long-term goal of hers, and Luthercare is proud to support Christine as she furthers her education.
If you're interested in making a career out of helping people like Christine does, check out the open listings in our careers tab.