Being a part of so many milestones for young learners is a point of pride for Abigail Mohl. Since starting in May of 2015, she has played an integral part in seeing that every child at the center is prepared with a solid foundation of knowledge. This includes necessary skills like literacy, language, communication, emotional awareness, and both fine and gross motor skills. In teaching these, Abigail prepares children to succeed in every part of their future.
Abigail originally started at Luthercare for Kids — Annville while studying Early Childhood Education and was excited at the opportunity to teach. Now, she works as the Assistant Director of the center where she develops and facilitates lessons, works with children, and communicates with parents on a daily basis. In addition to her regular duties, Abigail leads the annual Blankets4Zane drive, which collects blankets to donate to children's hospitals through the Zane A. Witmer Memorial foundation.
When asked to describe her role, Abigail said that childcare workers do "so much more" than people think and "without us, parents would not be able to work and children would not learn essential skills."
Thank you, Abigail! We're grateful for the work you put in every day to help the next generation grow!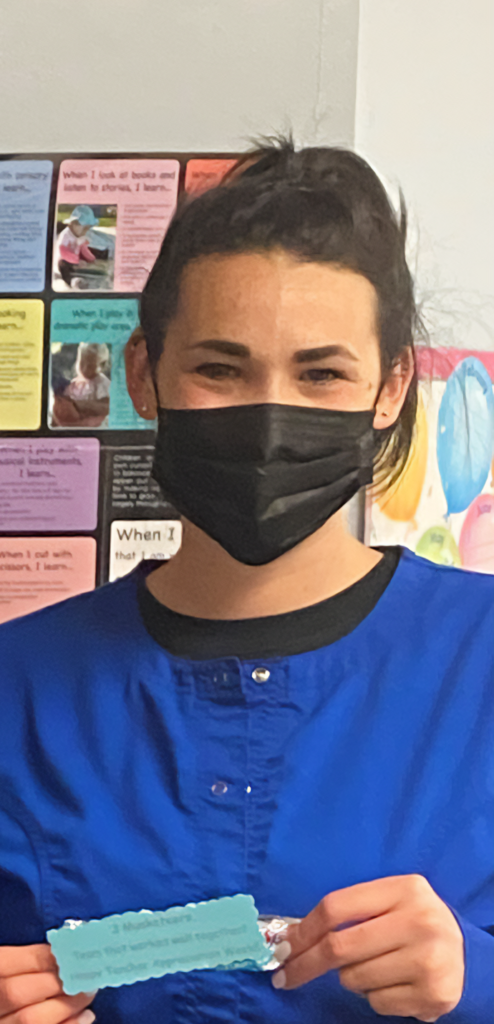 To learn more about career opportunities at Luthercare, visit https://www.luthercare.org/careers/.