Like the relatives of more than 55 million people worldwide, Amy Witter had a family member with dementia. This led her to volunteer at a local retirement community at age sixteen. Years passed and in 2016 Amy came to work at Spang Crest, our Lebanon community, as an Activities Assistant. Later, she would be promoted to Activities Coordinator for the Memory Care unit where she currently designs and implements activities to keep residents involved and having fun! While this became somewhat of a challenge during the pandemic as activities had to be modified for health and safety, the Spang Crest Activities team was dedicated to making sure residents' needs were met. Activities on the Memory Care Unit typically include things like art projects, trivia, reminiscing, and other entertainment designed to make residents think, remember, and keep their brains active!
When asked for comment, Amy said, "I'm proud of what I do every day! I love coming to work every day and seeing the residents laughing and having a good time!"
Thank you Amy, for all the hard work you put in to make our residents' days brighter!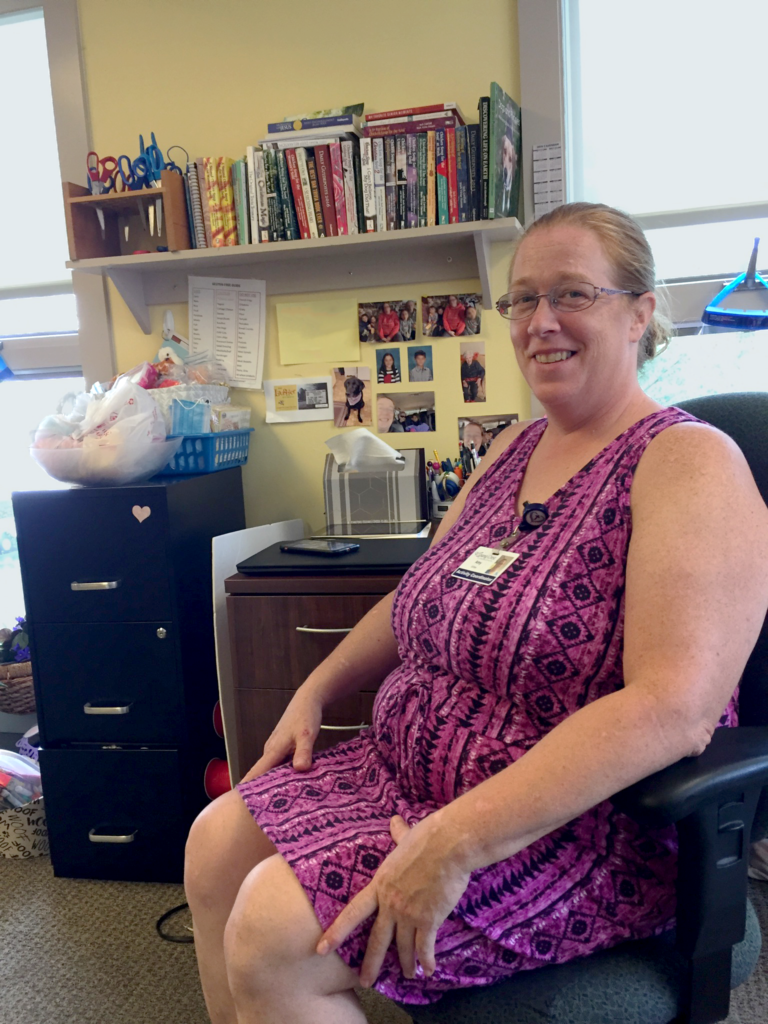 To learn more about our currently available positions or other career opportunities at Luthercare, visit https://www.luthercare.org/careers/.