Donna Miller started at St John's Herr Estate, our Columbia community, in 2016 as a Licensed Practical Nurse and Personal Care Supervisor. In her role at St. John's Herr Estate, Donna is responsible for administering medication and treatments, assessing overall health, and overseeing Personal Care Aides to ensure that the highest standard of care is provided to residents in personal care.
Like many other nurses, Donna describes herself as someone with a natural inclination toward caregiving and said that "assisting residents with comfort and happiness" was her favorite part of the job. Donna, who is guided strongly by her faith, believes that God led her to her current position at Luthercare, a faith-based organization. And Donna is "a great asset to our team," as described by Anita Martin, Executive Director at St. John's Herr Estate.
Thank you for the care you provide every day, Donna!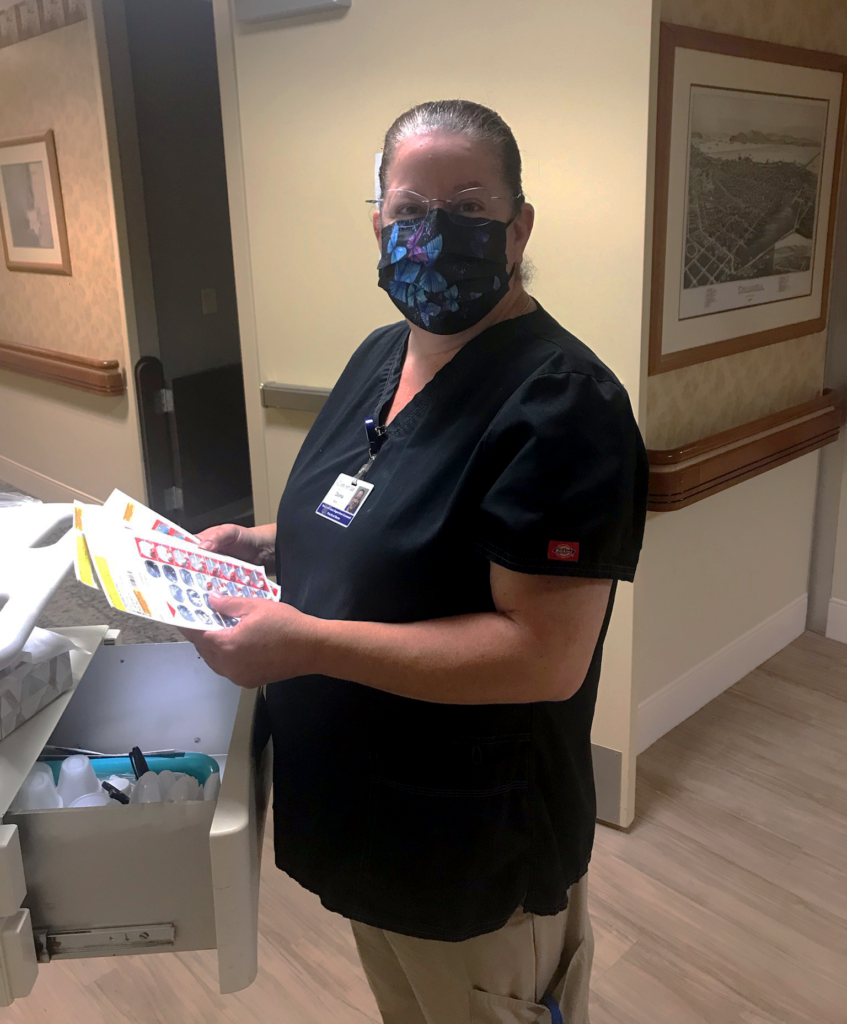 To learn more about career opportunities at Luthercare, visit https://www.luthercare.org/careers/.