Like many positions at Luthercare, the job of a Certified Nursing Assistant is vitally important to our organization. CNAs truly make an impact in the lives of residents by providing hands-on care and support, as well as serving as a link between them and our clinical team. Today, we'd like to introduce Jon Yoder, who has been a CNA at the Luther Acres Healthcare Center since 2012. As a CNA, Jon is responsible for helping residents with their day-to-day needs, such as bathing and grooming, and monitoring their health and well-being.
As a caregiver, one highly regarded aspect to working in a long-term care community is the strong relationship you form with a resident, and like many on our nursing team, getting to know everyone is Jon's favorite part of the job. "They talk to me, and I listen. The lives they've lived are great to hear about," Jon says.
Described as a loyal and positive team member, Jon believes that God has led him to help residents and enjoys working for a faith-based organization. "I feel that I make a difference every time I go to work," he says. We couldn't agree more.
Thank you, Jon, for everything you do for our residents!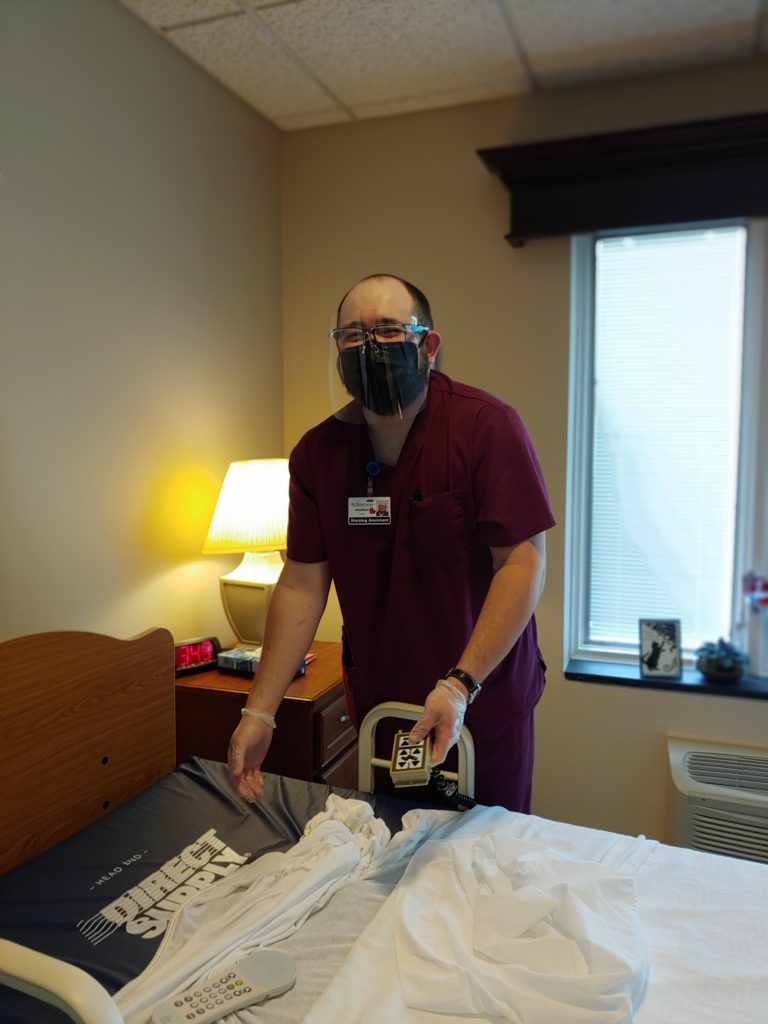 To learn more about available CNA positions or other career opportunities at Luthercare, visit https://www.luthercare.org/careers/.