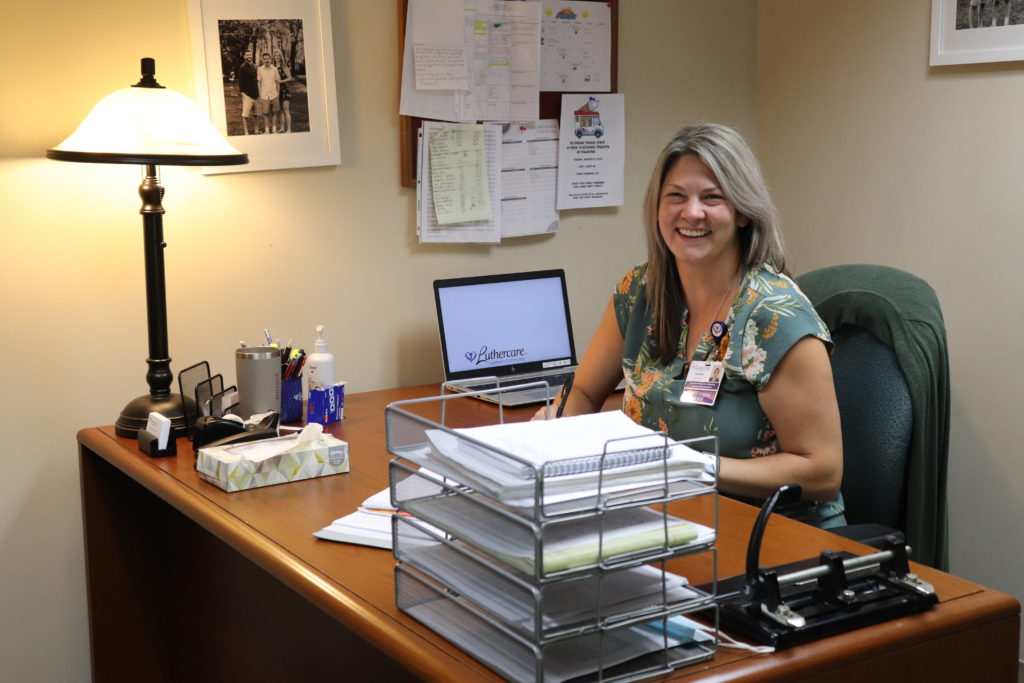 This week, we'd like to introduce Justine McFarland, our Assistant Director of Nursing and Infection Preventionist at Spang Crest. Justine has been in nursing for 17 years and has worked in both hospital and long–term care settings, where she has served as an aide, registered nurse, and unit manager. Geriatric care has always held a special significance for her. "I wanted to get back into long-term care because that's what I always wanted to do … I have always loved it," she said. Justine especially likes how she is able to establish relationships with the people she cares for. "I like when [residents] say hi to me, smile at me, and we have little jokes back and forth. It's just nice to feel like you're doing good for people," she said.
Both Justine's passion and varied background help inform her current work. As an ADON and Infection Preventionist, Justine oversees and facilitates the work of the entire skilled nursing department, ensuring that our registered nurses, licensed practical nurses, and certified nursing assistants all deliver the highest standards of care for our residents. She does this by taking physical audits of personal protective equipment, and proper signage; reviewing paperwork, incident reports, vaccination records; and working with admissions coordinators.
Although her primary duties mean she is not always providing care on the floor, Justine gets a unique bird's-eye view of resident care, allowing her to spot and manage overall patterns and trends. She serves our residents in an indirect, but essential way by guiding our skilled nursing team as a delegator, auditor, and record keeper. "To help be a part of making it a good experience for [residents], I really enjoy that. It makes me feel good," Justine said.
Thank you for keeping everything running smoothly at Spang Crest, Justine!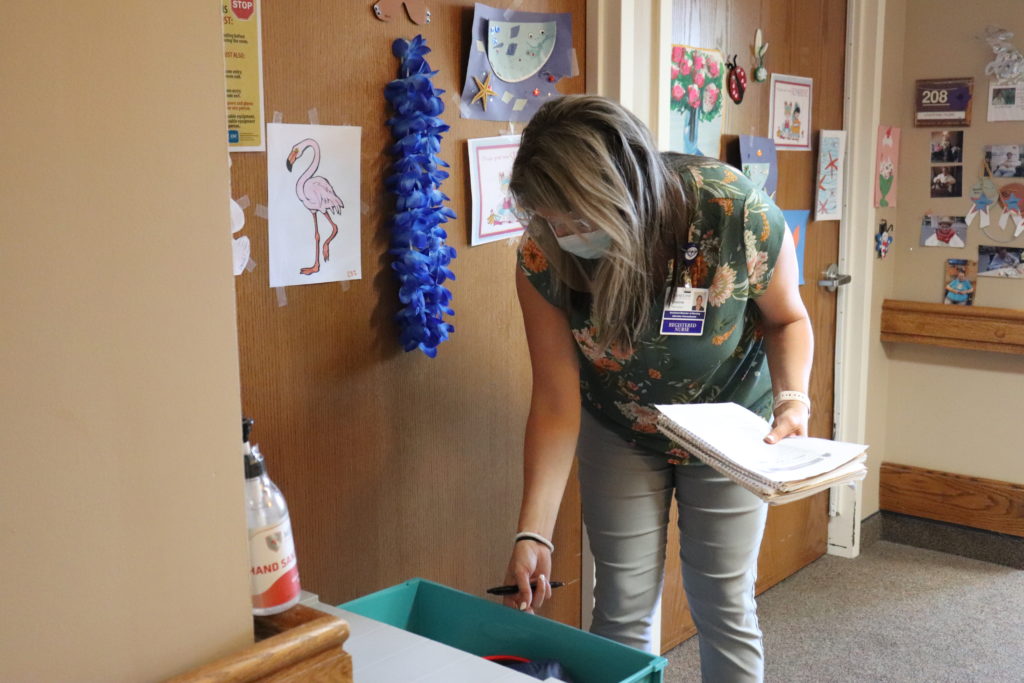 To learn more about career opportunities at Luthercare, visit https://www.luthercare.org/careers/