Karen Fisher joined the Luther Acres team in 2005 as a housekeeper. In her current role, Karen is responsible for ensuring that resident rooms, bathrooms, hallways, and all other common areas are clean and presentable for everyone. While these things are all done campus-wide, Karen mostly works in Agape Way, the memory care unit at Luther Acres.
Karen had a connection to the community because her parents lived here, and other family were employed by Luthercare as well. This explains why treating our residents like family comes naturally to her.
Mark Kessler, Luther Acres Healthcare Center Administrator, shared a story about Karen: "As I was walking down the hallway, I heard a beautiful singing voice coming from one of our resident rooms. I explored further and found our housekeeper, Karen Fisher, sitting bedside, holding the hand of one of our residents, singing their favorite gospel hymn. It was truly touching. I was grateful to be able to witness such genuine compassion." Mark continued saying, "I came to find out that this particular resident had a recent change in condition and was struggling to do the things they once did. Karen had taken some time out of her normal routine to bring some joy to this resident."
We're blessed to have such caring and compassionate people on our team. Thank you, Karen, for serving our residents with a big heart!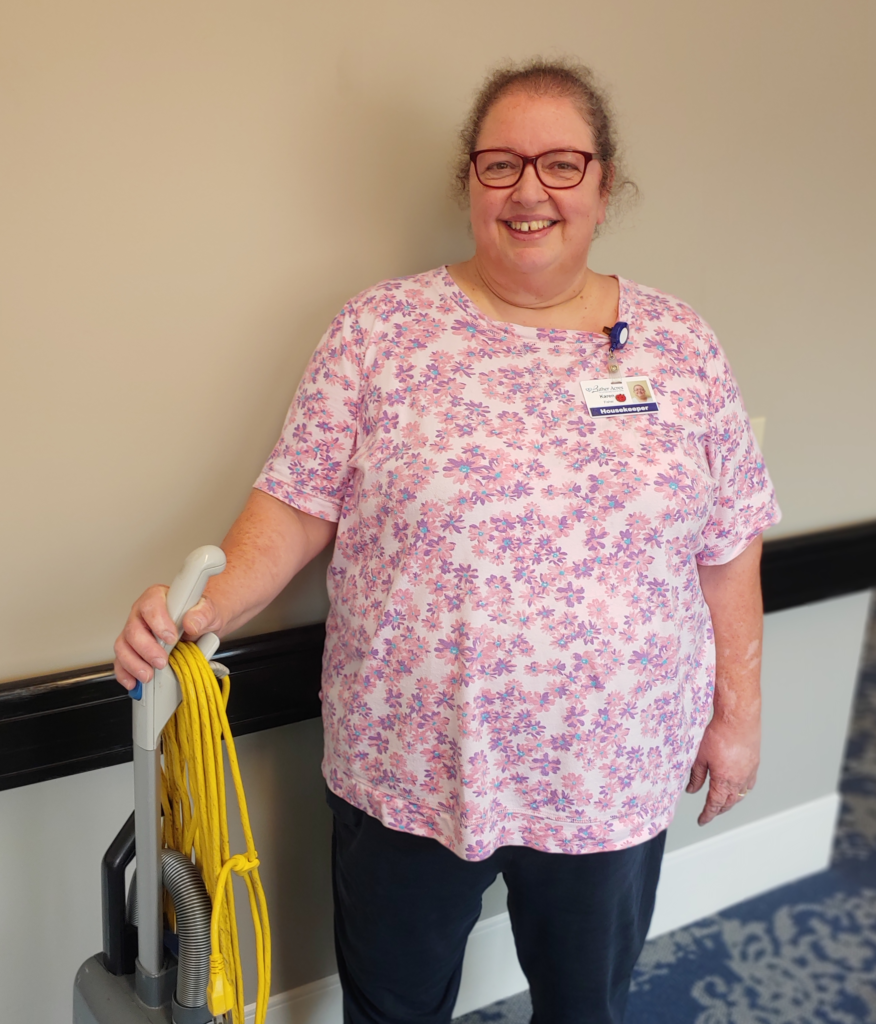 To learn more about our currently available housekeeping positions or other career opportunities at Luthercare, visit https://www.luthercare.org/careers/.