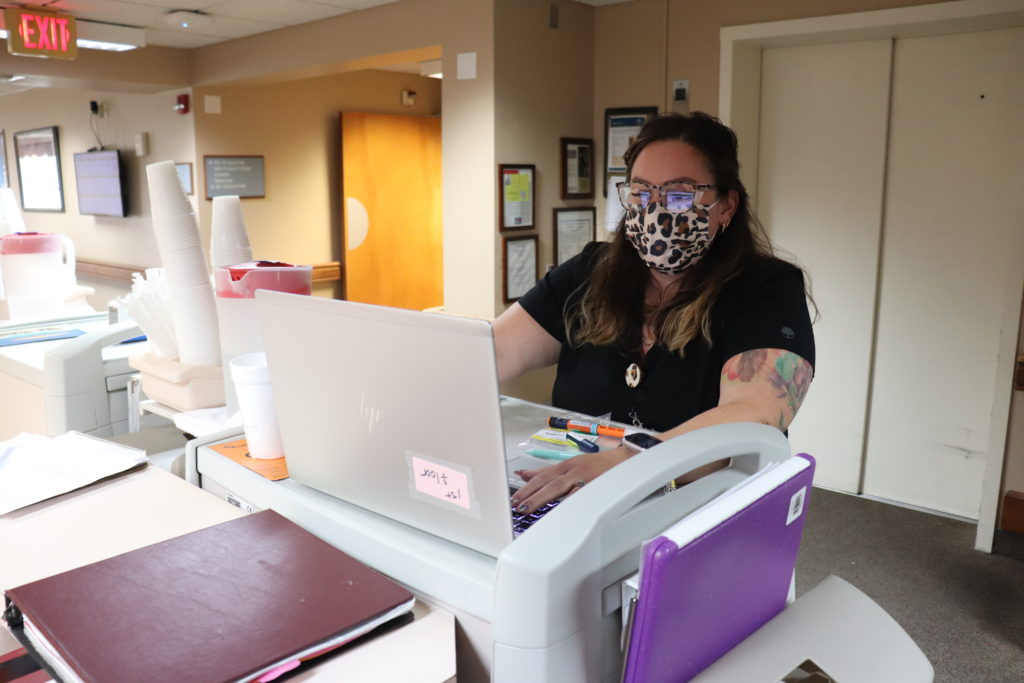 Lauren Capobianco had her heart set on helping people from a young age. Though her original intent was to be a lawyer, she found that nursing was another excellent way to serve her community. Now, she works to help people heal as a Licensed Practical Nurse in our Rehab to Home Center at Spang Crest.
Lauren originally started working at Spang Crest in 2007 as a dietary aide, before leaving to further her education by enrolling in an LPN program. Then, in 2019 Lauren brought her talents, along with a few new skills, back to Spang Crest. Originally, she joined the team on an as needed basis, then she began working weekends, before switching to evenings during the pandemic. While we deeply appreciated her willingness to help where it was needed, Lauren said she enjoyed the flexibility because it allowed her to help her young children with schoolwork during the day when schools were closed.
Now, Lauren works with us a full-time team member, ensuring that residents receive top notch care as they recuperate in our short–term rehabilitation center. She does this in a variety of ways: by checking and ordering medications, administering treatments, assessing nursing plans, providing instruction to team members, and more. Though she says it's a job that requires a lot of observational skills and technical knowledge, she has, "fallen in love with different parts of it over the years." She especially enjoys the personal connections and satisfaction that come with working in long-term care. "Residents become like family," she says, adding that they teach us valuable lessons and "make your day better."
Another aspect Lauren enjoys about the long–term care industry is the opportunity for growth, which is something she is pursuing herself as she studies for her RN license one class at a time. Though the process is slow, Lauren said she's excited by the prospect of being able to do more for residents in the community. Lauren's enthusiasm for learning is something we have been happy to support through our tuition reimbursement program and nursing scholarships, both of which she has been able to utilize.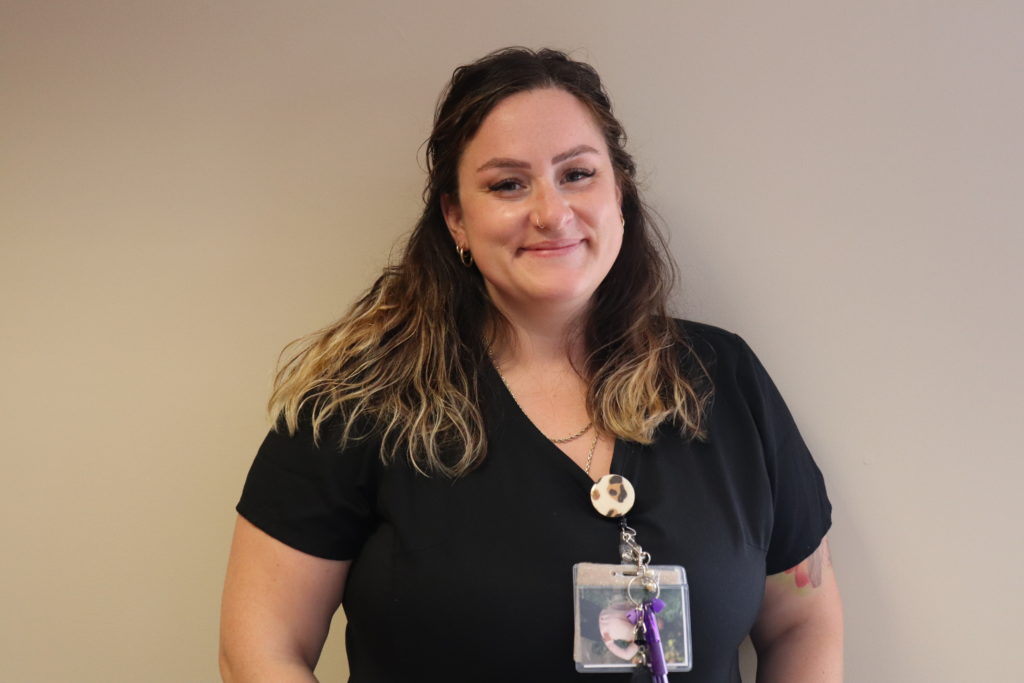 We're so thankful to have a talented and caring nurse like Lauren with us, and we wish her the best in her pursuit of knowledge!
To learn more about how you can find meaningful career opportunities at Luthercare communities, visit our "Careers" tab.