Maria Ketner, a housekeeper at Luther Acres, enjoys ensuring the community is clean and beautiful while providing the residents she serves with a more carefree lifestyle. In her role, Maria provides housekeeping services to independent living residents who live in campus cottages and apartments. Her works enables them to spend their retirement years doing the things they enjoy most. In addition to cleaning apartments and cottages, she cleans resident rooms in the skilled nursing Healthcare Center and office spaces.
Maria joined the Luther Acres team in 2012. She was drawn to the position because she loves to clean and was looking for a full-time position with good healthcare benefits for her family.
Over the years, Maria has appreciated the relationships she has developed at Luther Acres. "I love the residents," she says, adding how thoughtful and friendly they are when she comes to clean.
"The residents she serves can't say enough about her and the service she performs," says David Woyurka, Housekeeping Manager at Luther Acres. "I receive compliments from the residents on a consistent basis." Many residents who inquire about housekeeping services ask for Maria by name after receiving a recommendation from a neighbor or friend.
And Maria exudes joy even while working in what can be, at times, a physically demanding position. She is often seen greeting residents and team members, alike, with a heartwarming smile and a wave.
Thank you, Maria, for the quality of care you bring to your role, especially as proper cleaning and sanitation have been essential during the pandemic.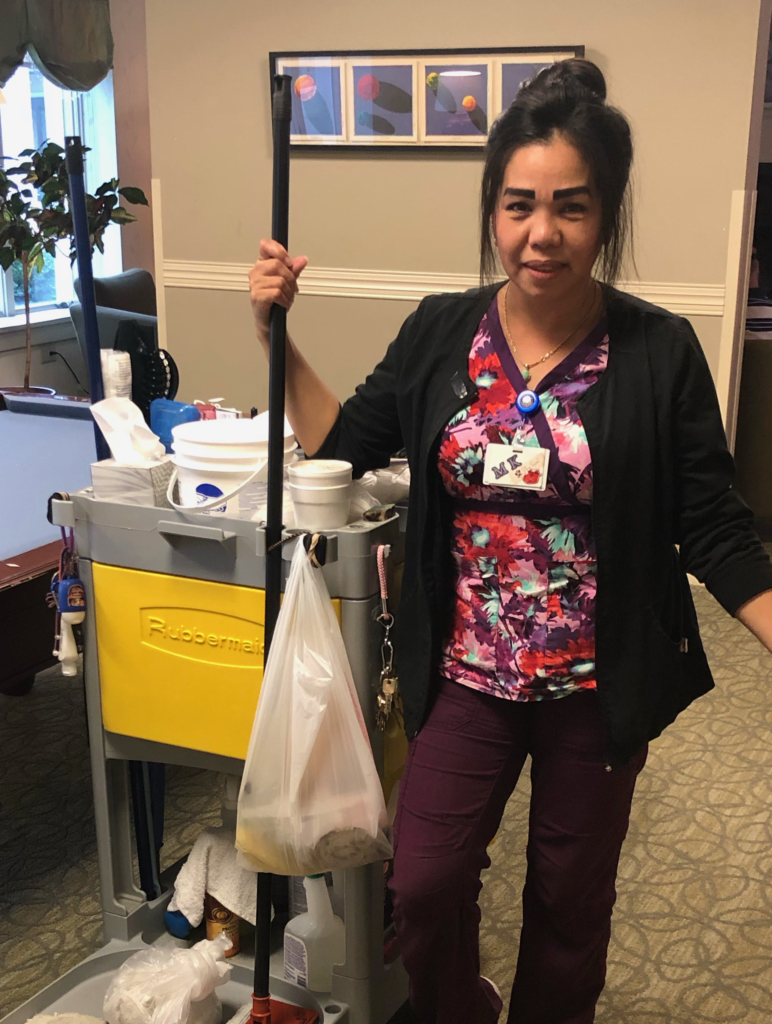 To learn more about career opportunities at Luthercare, visit https://www.luthercare.org/careers/.