Rhonda Moyer has been a devoted healthcare worker for more than 15 years, starting as a Certified Nursing Assistant and working now as a Licensed Practical Nurse! She started with Luthercare eight-and-a-half years ago and currently works in the Luther Acres Healthcare Center where she administers medication and treatments, assesses overall health, and oversees Certified Nursing Assistants to ensure that the highest standard of care is being provided to our residents.
Rhonda has been described as a patient, attentive, and caring nurse that likes to add a little brightness to residents' days, doing little things like drawing pictures on cups to let them know she is thinking about them.
Something Rhonda stressed in her interview was the intimate nature of the care that nurses provide, and how important it is to learn about what matters in a resident's life in order to connect with and comfort them. In one instance, Rhonda described a resident who was requesting care at the beginning of a shift, "My partner went in, and the resident said she didn't need anything.  The resident rang again, and again said she didn't need anything. The resident rang a third time. I went in this time and asked what I could do, what she needed.  She said, 'I just wanted to see you'." "That moment made all my years as a CNA worth it.  Every second," Rhonda said.
In addition to her work at Luther Acres, Rhonda also volunteers as an EMT and is pursuing her degree to become a Registered Nurse! Rhonda decided to pursue a higher degree after promising a resident she cared for that she would go back to school. Thankfully, she is almost done, with only three more classes left!
Thank you, Rhonda, for the incredible work you do within our community!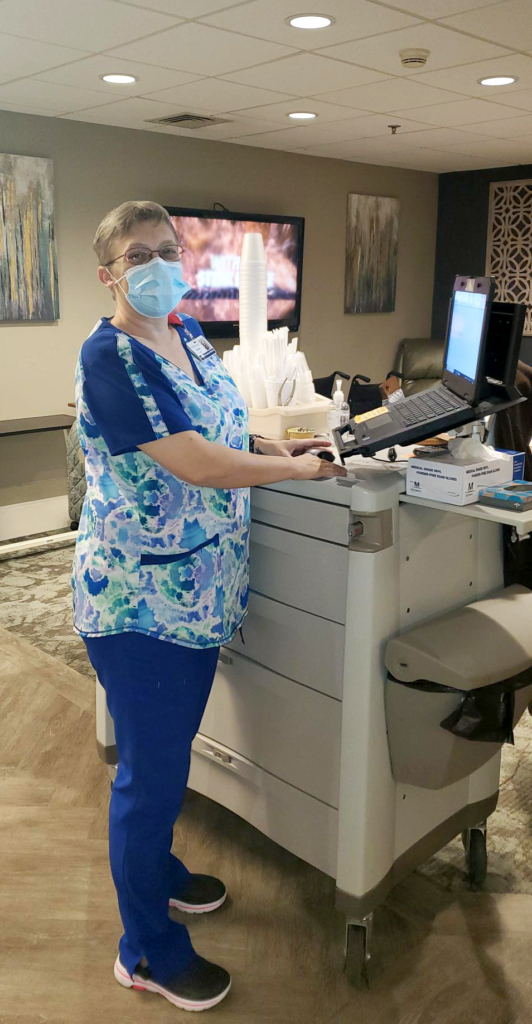 To learn more about career opportunities at Luthercare, visit https://www.luthercare.org/careers/.