Since 2015, Vivian Galebach has been at Luthercare for Kids — Reamstown as a Pre-K Counts Teacher. In her role, Vivian is responsible for developing and implementing lesson plans, games, and activities for children ages 3-5 with the goal of preparing them for kindergarten and success in school. Parents can rest assured knowing the utmost care is put into their child's education. "This job is a labor of love. Loving children must come first," Vivian says. On any given day Vivian can be helping kids learn basic manners, social skills, and various things about the world around them through a mixture of both instruction and play. While she enjoys building relationships with her students and reading to the kids, Vivian's favorite moment is when "the light bulb is lit" after a child understands a new concept. "That is the best feeling that a teacher can receive," she says.
Thank you, Vivian, for everything you do!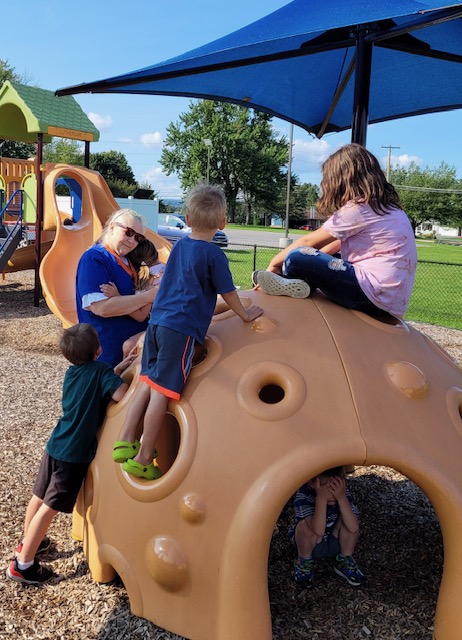 To learn more about available Early Childhood and Preschool teaching positions or other career opportunities at Luthercare, visit https://www.luthercare.org/careers/.