As the coronavirus continues to impact our state and local area, the Pennsylvania State Long-Term Care Ombudsman Office has developed a new resource to assist residents and their families during this difficult time.
The Office has established a Virtual Family Council that is open to any family member or friend of a long-term care consumer in Pennsylvania. Luthercare encourages our families to participate. These free, web-based meetings will be hosted by the PA Long-Term Care Ombudsman Office and will provide an opportunity for dialogue and networking, as well as updates regarding resources and policies.
The first session is this evening (Tuesday, May 5) from 4:30 to 5:30 p.m. The meetings will be hosted via ZOOM and are available to anyone with a family member or friend residing in any long-term care facility in Pennsylvania. You are welcome to attend all meetings or just a few. To obtain connection information, email jarotz@pa.gov and indicate Virtual Family Council in the subject line or visit their Facebook page: PA Long-Term Care Virtual Family Council.
Meetings will continue at least twice monthly for the foreseeable future. The schedule is: May 5 & 19; June 2, 16 & 30; July 14 & 28; all meetings will be held from 4:30 to 5:30 p.m.
Each session will offer some informational updates regarding the COVID-19 situation and resources available. Conversation and questions will be welcome following that segment and will be moderated by representatives of the Ombudsman office.
For specific questions regarding Virtual Family Council, please contact Kim Shetler, Ombudsman Specialist, via email at c-kshetler@pa.gov or by telephone at 570-784-4420.
Virtual Family Council also provides guidelines for the calls, and that information can be found here: https://www.bctv.org/wp-content/uploads/2020/05/Virtual-Family-Council-Guidelines.pdf
The Pennsylvania State Long-Term Care Ombudsman Office is a federally-mandated advocacy network that works independently of long-term care providers and facilities. There are local ombudsmen in each county in Pennsylvania who are available to serve residents and families. The Office was established within the Department of Aging and the Office of Advocacy & Reform.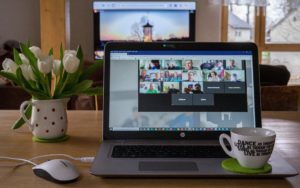 About Luthercare:
Founded in 1949, Luthercare, a social ministry organization affiliated with the Lower Susquehanna Synod of the Evangelical Lutheran Church in America and a member of Lutheran Services in America, is a leading provider of independent, personal care and skilled care residences in Lancaster and Lebanon counties. Luthercare operates Luther Acres, a Continuing Care Retirement Community in Lititz, Pa.; Spang Crest, a rehabilitation center, skilled nursing and memory support personal care community in Lebanon, Pa.; and St. John's Herr Estate, an independent living and personal care community in Columbia, Pa. Additionally, Luthercare operates four PA Keystone Stars-accredited child care and early learning centers in Lancaster, Marietta, Reamstown and Annville. Luthercare, a pioneer in Child Care Programs, also offers a Mentoring Program, which aids home-based child care providers in Lebanon and Lancaster counties.