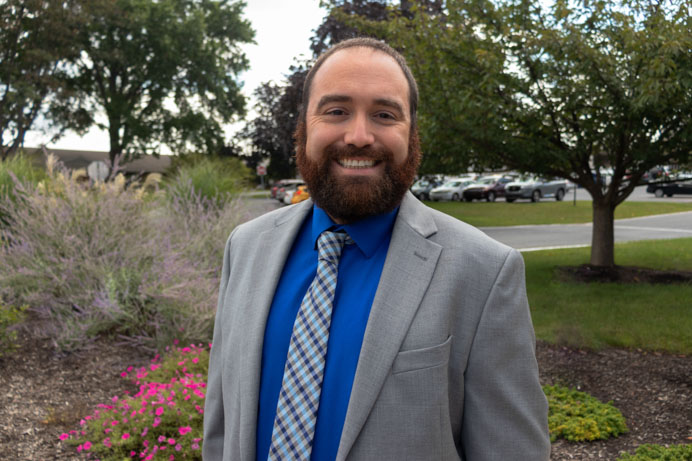 After an extensive search process, the board members of Your Neighborhood Connection are pleased to announce that Devon Bennett has been selected as the new Executive Director of the Lititz-based in-home care agency.  
Bennett's background as executive director, combined with his passion for working with older adults and providing excellence in care and services, will be an asset to the organization as we look forward to our next phase of growth. Your Neighborhood Connection (YNC) is a jointly owned in-home care agency operated by Luthercare and Moravian Manor Communities.  
"We are thrilled to welcome Devon as our new Executive Director," said Jennifer Shutt, Your Neighborhood Connection Board Chair. "His experience, leadership skills, and enthusiasm will serve us well as we look to expand our reach within the community."  
Bennett has spent nearly 15 years in the long-term care field, holding various roles within operations, compliance, human resources, social services, and admissions and marketing. He most recently served as Vice President of Health Services and the Executive Director at Maryland Masonic Homes in Cockeysville, Md. He holds a Master's in Health Administration and a Bachelor's degree in Health Management from the University of Phoenix. He is a licensed Nursing Home Administrator in both Pennsylvania and Maryland, a Certified Compliance Officer, Certified Dementia Practitioner, Certified Montessori Dementia Professional, as well as a licensed Personal Care Home and Assisted Living Administrator in Pennsylvania. Bennett also serves on the Pennsylvania Chapter of the American College of Health Care Administrators as Chapter President.  
Bennett, who resides with his wife and son in Mount Joy, Lancaster County, began serving in his role with Your Neighborhood Connection (YNC) on August 30. "I am thrilled to be back home in Lancaster County. Your Neighborhood Connection is an organization with a rich history, and I look forward to serving our clients, retirement communities, and the YNC team to ensure that we provide everyone with the best services possible to allow older adults to age in place with dignity," Bennett said.  
Your Neighborhood Connection, with offices located at 510 E. Main St., Lititz, offers a comprehensive range of companion care services, personal care services, and memory care and end-of-life supportive services. Additionally, YNC is one of very few agencies to offer Licensed Practical Nurse Services to allow for administration of some medications and treatments. For more information about YNC, visit yourneighborhoodconnection.org or call 717.627.0072.